In addition to the other services we offer, and following the tradition of markets to have other complementary services, generally outside their perimeter in our market you will find a lottery administration where you can purchase tickets for the different draws in addition to the classic national bets such as the bonoloto, the primitive football pool and the euromillion. Which you can acquire in its modalities and automatic or manual bets.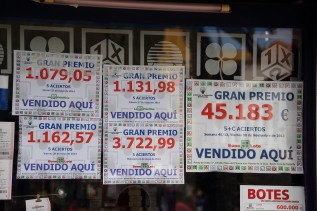 Another stall that you can enjoy and that we could classify as the heir to the classic Barcelona stalls of "Plats i Olles" where you can purchase a wide assortment of ceramic products for both culinary uses and for decoration or table service. All this following the Catalan tradition of ceramics, you can also buy a wide assortment of "Botijo" jugs that come from the popular tradition of approaching the market in ancient times to collect water from a well of the convent on which the market was built, to which miraculous properties were attributed and that many women from the neighborhood and from other parts of Barcelona came looking for with their jugs. You can also find a wide assortment of souvenirs from our city, to make a gift or take a memento in the form of an object of the architectural and artistic wealth of the city.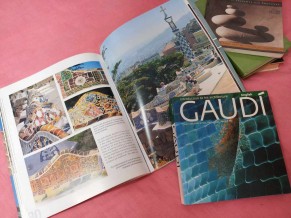 Finally and in addition to all the articles and food that you can buy in our market, you will also find in our stalls a wide assortment of Barcelona souvenirs, tourist books, tour information, ticket sales, which will help you in your visit to the city is on vacation. Or if you want to buy a gift for someone, you will undoubtedly find the product that will meet and adjust to the tastes of the person receiving it.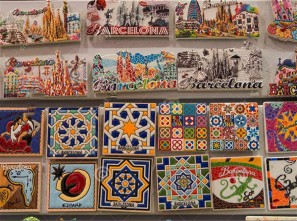 We would be delighted to see you in our market, to be able to serve you, advise you and provide you with all those services that facilitate your purchase and especially that help you in your needs both in the food and accessories that you can find at our stalls. We are sure that your final experience will be enriching and you will find in our stalls high quality products, of great gastronomic richness that both qualitatively and quantitatively can compete above any large stores, both in the ecological, local and freshness products that you can buy.